Natural Grade Corks, Technical Corks (1+1), and no_TCA Cork Products. RCS also provides Champagne Stoppers, bartops and Large Format Stoppers.
Reliable Cork Solutions produces various sizes of cylindrical and conical wine corks. These include those with the most common dimensions (49x24mm, 45x24mm, 38x24mm, 44x23mm), as well as others that can be made to order
The larger and/or progressive wineries are moving towards our no_TCA product for the growing necessity for consistency, control and confidence that every cork will deliver their bottled wine in the way the winemaker intended. There are three grades of the no_TCA plus a 4th as a basic cork for early drinking wines.  All of the first three grades guarantee the elimination of any detectable TCA (cork taint).  The no_TCA is made up of small cork granules.  Different size cork granules of raw cork are used depending on the aging potential of your wines.  CO2 is used at a precise temperature and pressure, which is forced into/through the cork granules to remove TCA and another 150 undesirable aromatic compounds that affects the integrity of the wine.  All of the no_TCA corks are made up of a minimum of 75 percent cork.  The other important feature is the controlled transfer of oxygen.  The three grades of the no_TCA have different transfer rates and it is up to the winemaker to decide how long the wine will be in the bottle before opening.  This controlled transfer (permeability) of oxygen allows every bottle to taste the same.  For early drinking wines RCS provides a no_M stopper.  It is similar to the no_TCA without the no TCA guarantee.  Basically, early drinking or high volume wines.
Your decision on which type of wine stopper to select for your wines should be based on some of the decisions listed below:
The length of time a wine is to be in the bottle before consumption
The value of the wine
The look one desires in a wine cork
Type of corker and/or bottling machine and
Your budget
A Winemaker should consider that the only thing protecting your wine is the wine cork!   The bottle is non-reactive

RCS is very fortunate to partner with a supplier who is arguably the largest supplier of wine corks and they even have their own cork forest. ​​ The quality control is amazing.  Our supplier has factories in Portugal as well as a major office and production facility in Napa, California.

Champagne Flor Wine Stoppers 47x30

Champagne AA Wine Stoppers 47x30

Champagne A Wine Stoppers 47x30

Champagne B Wine Stoppers 47x30

RCS warehouses and sells lead free European wine bottles.  All of our glass bottles are lead free European of high quality, extensive quality control and most have the traditional punt which most wine drinkers and winemakers prefer!
RCS warehouses the following bottles:
Burgundy 750 ml in Antique Green, Dead Leaf and Clear/Flint
Bordeaux 750 ml in Dark Green, Antique Green and Clear/Flint
Bordeaux 375 ml in Dark Green and Clear/Flint
Bordeaux 1.5 liter in Dark Green and Clear/Flint
Hock/Alsace 750 ml in Dark Green, Amber and Clear/Flint
Hock/Alsace 375 ml in Dark Green and Clear/Flint
 Chianti wrapped in straw in 1 liter, 1.5 liter and 2 liter
Demijohns in 54 liter (plain), 34 liter (plain) and 54 liter in wicker with a spigot.
Glass Jugs in 1 gallon and 1/2 gallon
PVC Capsules in quantity of 100 at $4.97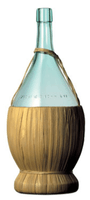 2 Liter Chianti with Straw

750 ml Bordeaux with Punted Bottom in Antique Green, Dead Leaf and Flint/Clear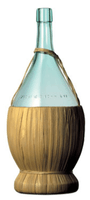 1 Liter Chianti with Straw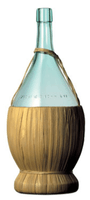 1.5 Liter Chianti with Straw

750 ml Burgundy with Punted Bottom in Dark Green and Clear/Flint

1.5 Liter Bordeaux in Dark Green and Clear/Flint

750 ml Hock with Punted Bottom in Dark Green, Amber and Clear/Fling

375 ml Bordeaux in Dark Green and Clear/Flint

375 ml Hock in Dark Green and Clear/Flint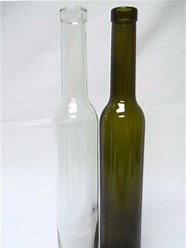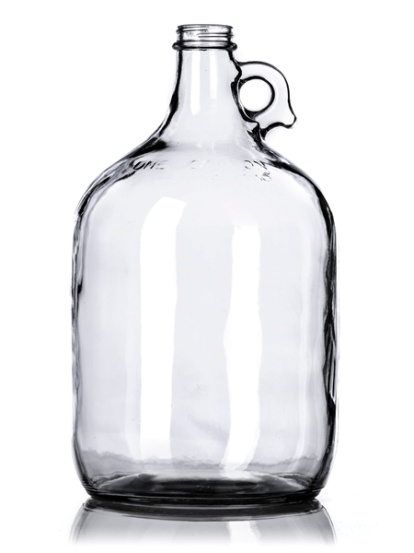 Glass Jugs (1 Gallon and 1/2 Gallon)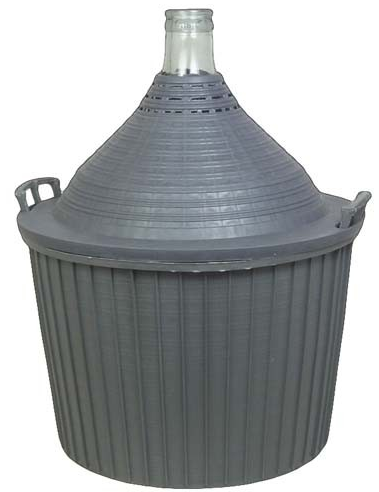 Demijohns (54 Liter plain, 34 Liter Plain and 54 Liter Wicker with Spigot